Rolling-splint
Rolling splint serves as the fixture of broken bone in the limb and neck. One can make any kind of formation with it. It is easy to carry it and can be used repeatedly.
Raw material: IXPE foam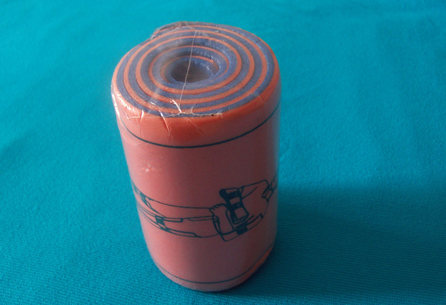 SIZES:
110*920mm £®universal type£©
110*760mm £®lower limb type£©
110*460mm £®upper limb£©
110*380mm
110*300mm
110*240mm
140*920mm
140*760mm
140*460mm
140*380mm
140*300mm
Also sizes according to customers' demands.

Charateristics of products:
-light in weight
-good in x ray penetration
-good in formation, it can used repeatedly
-high indention
-washable and clean
-it can be widely used in a large range and is free of limit of environment and conditions.
°°